Campus Overview
Only About Children Moonee Ponds childcare is a light-filled, warm and welcoming centre, with a range of exciting, resource-rich environments. The campus has a large outdoor area that wraps around the front and side of the building, with two spacious yards available for age-appropriate outdoor learning; there are dedicated spaces for nursery aged children and ample room for adventure and play amongst our toddler and Kinder children.
The outdoor area includes a bike track, a large climbing area situated over soft fall, entertaining mud and sand pits, worm farms, compost bins, a refreshing water trough, and large blackboards for children to play and learn.
Additionally, the campus features its own unique sensory garden with a variety of edible plants where children are encouraged to explore and learn. Marie, our on-site professional garden educator, works alongside the educators to revolutionise the relationship children have with their food. The Playground to Plate program teaches children how to grow, prepare and share fresh seasonal food.
At Only About Children Moonee Ponds we get out and about on regular excursions, so we have a great connection with the surrounding community. We run a Nature Play Program during terms 2 and 3 for kinder age to visit the local park, Napier Park in Strathmore, to build on the children's interests and learning. The children love these programs and it brings so much joy to everyone involved.
At our Moonee Ponds Early Learning Centre we've engaged accredited dietitians to complement your child's early childhood education with the right nutrition for their growing bodies. Each day, our in-house chefs prepare nutritionally balanced meals using fresh and locally grown ingredients. Our nourishing daily meals are included in enrolment, allowing your child to enjoy seasonal meals.
Our seven age-based custom-designed indoor spaces encourage children to learn and grow, focusing on safety and natural elements that are age-appropriate for all years from babies to school readiness.
With a team of qualified and passionate Educators, your child will find an early learning environment where they feel safe, nurtured, stimulated and happy. Our educational curriculum – Grow – gives Nursery, Toddler and Kindergarten children the best opportunity to develop their growing minds during their early years. It includes
Left Brain Logic – Literacy & Language, Exploration & STEM (Science, Tech, Engineering & Math) and Sustainability
Right Brain Creativity – Music, Dramatic Play and Art
Health and Wellbeing – Physical Activity and Nutrition
Social Development – Trust, Respect & Relationship and Resilience & Mindfulness
With an innovative play-based curriculum we stand out by delivering intentional teaching in dynamic small group learning environments where children's successes, skills and challenges are monitored on an ongoing basis. 
Flexi Care (occasional care) is available at our Moonee Ponds Campus. This option is for families wishing to utilise occasional or back up childcare at short notice. Flexi Care is available in 2 sessions, full day or part day and is available for children aged 12 weeks – 5 years old.
Moonee Ponds Kindergarten
Only About Children Moonee Ponds Kindergarten is focused on creating quality experiences that place your child in the best position to begin school. Our nurturing kindergarten educators give special emphasis on building school-ready skills, such as Literacy & Language, Exploration & STEM (Science, Tech, Engineering & Math), Sustainability, Music, Dramatic Play and Art. We aim to make your child's transition from kindergarten to school as smooth as possible by providing balanced, small group learning activities that build independence and resilience along with academic skills during their early years.
Our team of highly-skilled kindergarten educators and health specialists work together to create an integrated journey that enhances your child's learning and development. Individual learning plans are created to empower each child with skills that will help them reach their full academic and social potential.
We use the Kinder Tick at Only About Children Moonee Ponds because we're an approved provider of a Victorian Government funded kindergarten program. That means our service delivers a play-based learning program, led by a qualified early childhood teacher.
Our Moonee Ponds Kindergarten and Preschool program includes:
Balanced structured and unstructured play based learning – Grow curriculum.
School readiness
Small group learning
Age 3-5 years appropriate learning environments
All meals and snacks
Moonee Ponds Toddler
At Only About Children's Moonee Ponds Toddler our rooms are the perfect environment for children to freely learn and explore through creative expression. The toddler rooms are tailored to the needs of children aged 2-3 years.
In a calm and welcoming atmosphere, our educators support toddlers to grow and develop in safe, nurturing and challenging environments. Our Grow Toddler Curriculum has been expertly designed to encourage younger children to explore, solve problems, create, construct and interact with peers.
Our Moonee Ponds Toddler program includes:
Balanced structured and unstructured play based learning – Grow curriculum.
Small group learning
Age 2-3 years appropriate learning environments
All meals and snacks
Moonee Ponds Nursery
At Only About Children's Moonee Ponds Nursery our priority is laying a foundation in your child's early years education for enduring curiosity, confidence and a love of learning. The Nursery is tailored to the needs of infants aged 0-2 years.
The Moonee Ponds Nursery focuses on safe sleep practices developed by qualified Family Health Nurses and Consultants. Our nursery is a safe and stimulating environment in which your child can explore and play and implements both structure and a nurturing environment with our exceptional caregiving and play routines.
Our Moonee Ponds Nursery program also includes:
Balanced structured and unstructured play based learning – Grow curriculum.
Primary care giving in small groups
Age 0-2 years appropriate learning environments
Beautifully appointed cot rooms and linen
Baby menu with all meals and snacks included
Where to find us
Our purpose-built Moonee Ponds childcare campus is located on Level 1/767 Mt Alexander Road, Moonee Ponds, and is close to Moonee Ponds Primary and Essendon Primary School. We're a convenient nine-minute walk from the Essendon train station and have a public bus stop right in front of our building, with regular bus services. With undercover parking provided, families can rely on a smooth drop off and pick-up during every visit. Our campus is an excellent choice for local families in and around Moonee Ponds, Essendon, Brunswick West & Ascot Vale.
National Quality Standard Rating
To ensure your child receives the best quality early childhood education, The National Quality Framework (NQF) offers a national approach to early years education regulation. By assessing children's services against its quality standard, NQF ensures childcare centres like our Moonee Ponds early learning centre provides your children with ideal educator to child ratios, qualified and skilled educators, approved learning frameworks and transparent information for educators and parents.
Independently assessed under the National Quality Standards, Only About Children's Moonee Ponds early learning centre is proud to be rated as meeting the National Quality Standard.
Begin the adventure at Only About Children Moonee Ponds today by booking a tour or speaking to one of our friendly team members today on 138 622. 
1/767 Mt Alexander Road, Moonee Ponds VIC 3039
Meet Our Campus Director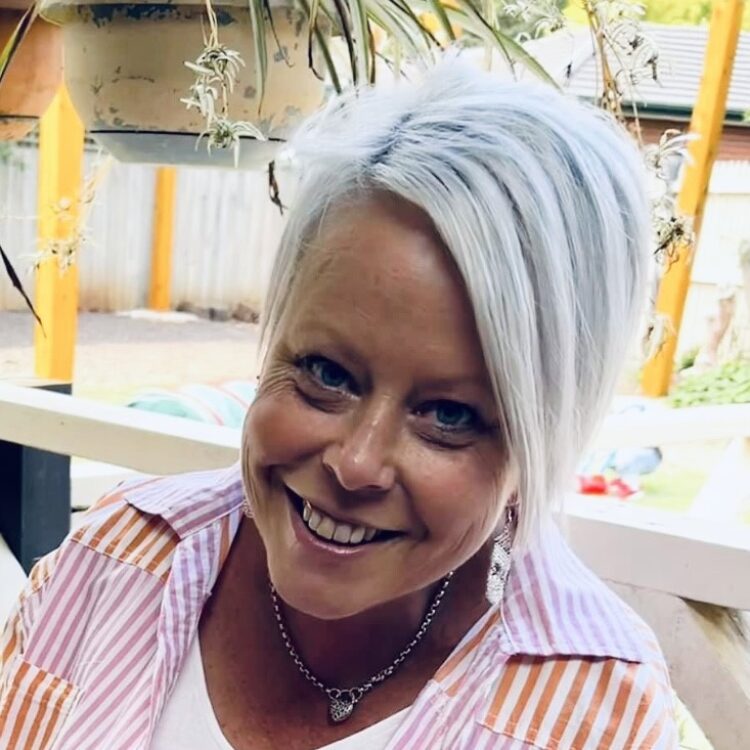 Toni McHenry
Campus Director
What our families are saying
We have been so happy with the care of our child by Moonee Ponds Campus. All the Educators have made her experience so memorable and fun. We thank you greatly for all you've done.
Take a look around - view our campus gallery
Book a campus tour today
Explore our campus, meet our educators and learn more about our state of the art curriculum
Book a campus tour today
Explore our campus, meet our educators and learn more about our state of the art curriculum