Empowering every child to reach their full potential through a passion for learning.
Only About Children has over a decade of experience in early years education and childcare. We proudly operate over 80 campuses across Sydney, Melbourne and Brisbane. This breadth gives us the opportunity to provide high-quality early years education and care to over 8,000 families and employs over 2,000 people, whose skills, experience and passion help us to deliver on our mission to empower every child to reach their full potential.
It's our unique approach to childcare that gives children the platform they need to thrive. It's an approach that goes beyond education to encompass the health, development and total wellbeing of every child in our care.
Only About Children is owned by Bright Horizons, a leading global provider of high-quality early education and childcare, backup care, and workplace education services.
Our Purpose
We believe… Every day of the first 5 years of a child's life matters in their development
We exist to… Empower every child to reach their full potential
We do this by offering… More Than Childcare. Delivered The OAC Way.
Our HEART Principles
Our HEART Principles are the foundation of our culture and how we interact with one another when we are at our best. These values – Honesty, Excellence, Accountability, Respect and Teamwork – guide all of us in the work we do each day.
Honesty
Excellence
Accountability
Respect
Teamwork
Modern Slavery
We are committed to identifying and addressing risks of modern slavery occurring in our operations and supply chain. Our Modern Slavery Policy applies to our employees and our suppliers, who are expected to adhere and align to its terms. The policy explains what modern slavery is, what we are doing to raise awareness of, identify and address the risks of modern slavery, and how to report any concerns around this topic.
Language First, Then Literacy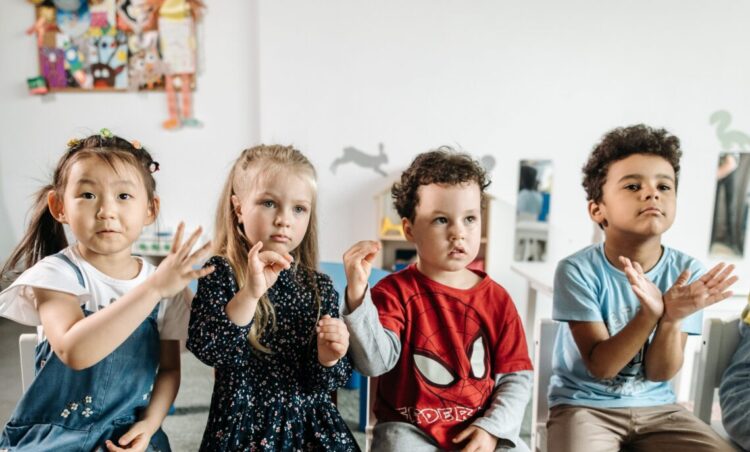 Discover & learn
When preparing children for school, it's common to focus on literacy skills like reading and writing. However, there are other crucial skills essential for success in the classroom. This article highlights the importance of developing language understanding, clear speech, and social communication skills before diving into literacy and the age-specific milestones for these vital skills.
Top Tips To Consider As You Prepare Your Child For 'Big' School
Discover & learn
Dr Kaylene Henderson, Child Psychiatrist and Only About Children Parenting Expert provides 8 top tips for parents to help their child have a smooth start to school.
How Can I Tell If My Child Is Ready For School?
Discover & learn
Choosing the right time to send your child to school is a significant decision, dependent on their unique needs and the family's circumstances. There's no definitive 'right' or 'wrong' choice, as each family is best suited to assess their child's readiness. Still, there are ways to make an informed decision.