Toddlerhood is an incredible time of exploration and discovery, as toddlers gain an increasing sense of self and understanding of the world around them. Our approach to childcare for toddlers supports them along the way, encouraging this growth and development
Toddlerhood is an incredible time of exploration and discovery, as toddlers gain an increasing sense of self and understanding of the world around them. At Only About Children, we see every child as an individual and recognise that the early years have a significant impact on their development and future learning. Our approach to childcare goes beyond education to help your toddler reach their potential in all development areas from health and wellbeing, to creative expression.
Download our Only About Children Toddler Room Guide and learn more about our Toddler care.
Freedom to Explore
Our dedicated toddler rooms are the perfect environment for young children to freely learn and explore through creative expression. In a calm and welcoming atmosphere, there are abundant interesting challenges and resources to spark your child's curiosity and love of learning.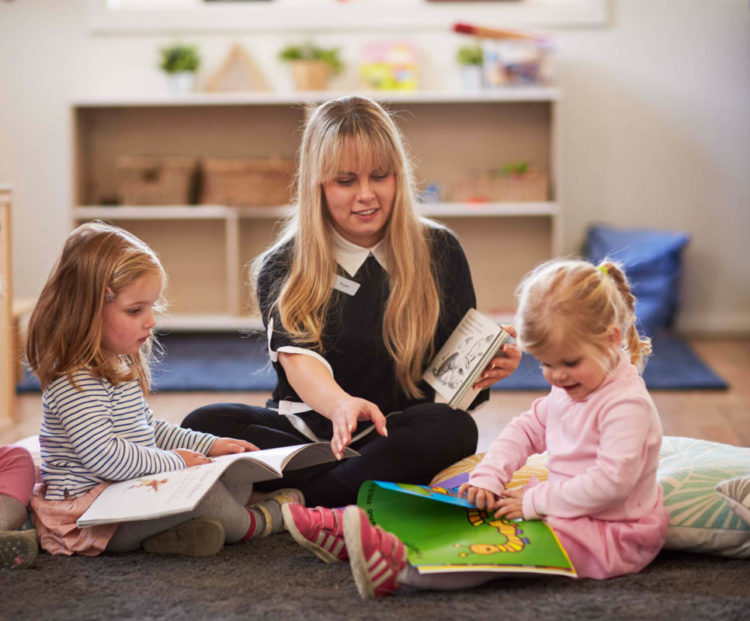 Nurturing Educators
Our Educators carefully plan for a supportive environment that invites active, play-based learning with open ended materials and experiences where toddlers can discover their world capably, safely and independently.
A Love for Learning
Our unique Grow Toddler Curriculum is the basis for essential early education and designed to develop positive learning dispositions, skills and concepts. It is developed to meet the individual needs of each child with a strong focus on:
Left Brain Logic – Literacy & Language, Exploration & STEM (Science, Tech, Engineering & Math) and Sustainability
Right Brain Creativity – Music, Dramatic Play and Art
Health and Wellbeing – Physical Activity and Nutrition
Social Development – Trust, Respect & Relationships and Resilience & Mindfulness
Our enhanced focus on Physical Activity, Nutrition & Health (Speech, Occupational Therapy & Vision Screening) ensures that we provide children with the best possible preparation for their learning & life.
Families & Community
We see family as the first, most influential person/teacher in a child's life and we understand the importance of strong partnerships with our families and communities. Through active, two-way communications with our families we can understand and meet the unique needs of every child in our care.
In fact, keeping our families across every child's individual development is so important, we ensure every child has an individual learning and development plan.
Health & Wellbeing
Your family will have access to our expert Health Team, including Occupational Therapists, Speech Pathologists and Dietitians. Our team will support your toddler's physical health and emotional wellbeing via individual consultations and information workshops. Your little one will enjoy delicious and nutritious meals that are designed by our Dietitians and prepared daily by our in-house campus cooks.
Daily Fee Inclusions
Everything your toddler needs to thrive is included within our daily fee. This includes our Grow Toddler Curriculum plus all meals and snacks.
Common FAQ's
Transitioning between age groups?
As your child grows and reaches new developmental milestones they may be ready to move to the next age room.  We will work with you to determine the best time to transition your child.
Can my toddler continue at Only About Children Preschool/Kindergarten?
Most definitely!  Our Preschool/Kindergarten program in a long daycare environment offers high quality care with the flexibility of extended hours to support working families. It also offers continuity of care – from Nursery to Toddlers up to Preschool, through our Grow Curriculum, programs and community.
Find a local Only About Children campus
"I was looking for "that special place" for my son and from the moment I walked into Only About Children, Orlando and I were welcomed with open arms. The Campus Director gave me confidence that she was committed to my son's education and development."