Campus Director Jobs at Only About Children
Only About Children has over a decade of experience in early years education and childcare.  It's our unique approach to childcare that gives a Campus Director the platform they need to thrive. It's an holistic method that goes beyond education to encompass the social development, health and total wellbeing of every child in our care.
What it's like to be an Childcare Director at Only About Children
As Childcare Campus Director, you will oversee the operations of a Only About Children campus and make an ever-lasting impact on our children, families, and teams by being a hands-on and collaborative leader.
Working in collaboration with key functional business partners (Senior Operations, Children Services, People and Culture, and Enrolment and Occupancy), the Campus Director is accountable to deliver educational services to families and manage the campus as a whole. A strong reliance on constructive communication and collaboration between different functional areas is a critical component of the role.
Your responsibilities and duties will include, but will not be limited to:
Ensure child safety and welfare at all times
Be a positive role model by coaching and mentoring team members through Educational Leadership
Ensure ongoing, professional and timely communication between the campus and families
Take personal responsibility for modelling and driving organisational values and leadership practices
Recognise, support and adhere to the values and philosophy of the company and campus
Why Only About Children for Childcare Director jobs
At Only About Children we support the wellbeing of our people by empowering them to explore not only career growth but also life aspirations. When you join Only About Children you can be assured a supportive, collaborative, and open team environment, where we work with you to be the best Childcare Director you can be. At Only About Children, we can provide you with:
50% discount on childcare fees
$1,000 Sign on Bonus & $1,000 Loyalty Bonus (T&Cs apply)
Additional day of wellbeing leave
Quarterly bonus scheme for directors
Reward and recognition program celebrating excellence
Networking opportunities with other Campus Directors monthly
Dedicated Support Office to help you succeed in all areas
Professional development including Semann & Slattery courses
Education, quality, and compliance team available for support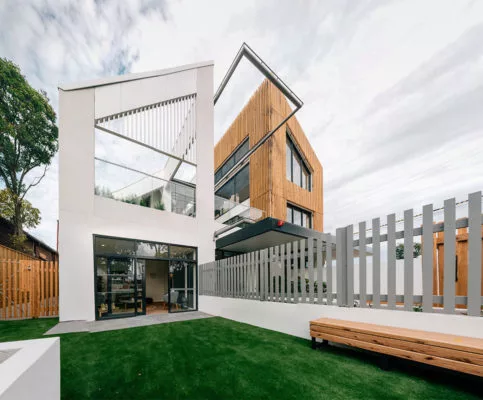 Where Only About Children are located
We proudly operate over 70 campuses across Sydney, Melbourne and Brisbane. This breadth gives us the opportunity to provide high-quality early years education and childcare to over 8,000 families and employs over 2,000 people, whose skills, experience and passion help us to deliver on our mission to empower every child to reach their full potential.
We have a selection of Campus Director jobs available across our Sydney, Melbourne and Brisbane campuses.
A wonderful life at Only About Children
Only About Children had provided me with the opportunity to progress from a traineeship to Diploma and eventually completing my degree in Early Childhood Teaching. The organisation as a whole is very supportive of professional development, providing employees with an abundance of training and resources.