More than a job. A rewarding career! Now hiring Campus Directors & Assistant Directors.
Only About Children has over a decade of experience in early years education and childcare. It's our unique approach to childcare that gives a Campus Director the platform they need to thrive. It's a holistic method that goes beyond education to encompass the social development, health and total wellbeing of every child in our care.
Many of our Campuses are also proud to be rated 'exceeding' by the National Quality Standard.
The Role Of A Campus Director At Only About Children
As childcare Campus Director, you will oversee the operations of an Only About Children campus and make an ever-lasting impact on our children, families, and teams by being a hands-on and collaborative leader.
Working with key functional business partners (Senior Operations, Children Services, People & Culture, and Enrolment & Occupancy), the Campus Director is accountable to deliver educational services to families and manage the campus as a whole. A strong reliance on constructive communication and collaboration between different functional areas is a critical component of the role.
Your responsibilities and duties will include, but not be limited to:
Ensuring child safety and welfare at all times.
Being a positive role model by coaching and mentoring team members through educational Leadership.
Ensuring ongoing, professional and timely communication between the campus and families.
Taking personal responsibility for modelling and driving organisational values and leadership practices.
Recognising, supporting and adhering to the values and philosophy of the company and campus.
The Role Of An Assistant Campus Director At Only About Children
The role of an Assistant Director is a busy and varied one. With a strong focus on being hands on with the team in a coaching and mentoring capacity, this role provides the platform for longer term career succession into a Campus Director role. The majority of your time will be spent working across all rooms, however there will be non-contact time to support the Campus Director with admin related responsibilities.
Why Only About Children For Childcare Director Jobs
At Only About Children, we support the wellbeing of our people by empowering them to explore not only career growth but also life aspirations. When you join Only About Children you can be assured a supportive, collaborative, and open team environment, where we work with you to be the best Childcare Director you can be. We provide you with the following benefits:
Sector leading salary.
Flexible working arrangements for greater work life balance.
50% discount on childcare & grandchild care fees.
2 Wellbeing days and 2 weeks additional annual leave option for purchase – giving you more time to do things you love.
100% paid Education Assistance Programs for all qualification levels plus paid study leave.
Access to online and face-to-face development programs including Leadership Development programs.
Ability for career growth, internal promotions & transfer options across 80 campuses nationally.
Loyalty recognition.
Support to deliver a world-class play-based learning GROW Curriculum with access to a network of Education and Health experts.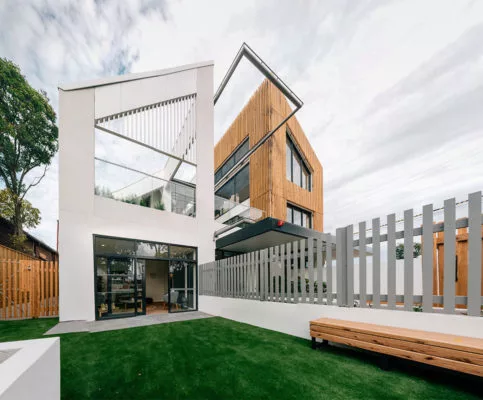 Where Only About Children Are Located
We proudly operate over 80 campuses across Sydney, Melbourne and Brisbane. This breadth gives us the opportunity to provide high-quality early years education and childcare to over 8,000 families and employs over 2,000 people, whose skills, experience and passion help us to deliver on our mission to empower every child to reach their full potential.
We have a selection of Campus Director jobs available across our Sydney, Melbourne and Brisbane campuses.
You Are Worth More at Only About Children
Only About Children had provided me with the opportunity to progress from a traineeship to Diploma and eventually completing my degree in Early Childhood Teaching. The organisation as a whole is very supportive of professional development, providing employees with an abundance of training and resources.