Work with us
Life at Oac
To us, it's important that our employees are happy, not just in their individual careers, but working alongside one another. Explore the wonders of life at Oac.
Benefits
We reward the hard work of our educators and team members with a range of benefits that support their ongoing professional development, mental health and wellbeing.
Life at Oac
Benefits
A bit about us
With over a decade of experience in early childhood education, Only About Children (Oac) operates over 70 early years learning and kindergarten/preschool centres throughout Sydney, Melbourne and Brisbane. At Only About Children, our people work collectively to empower every child to reach their full potential through a passion for learning.
Our traineeship program
The early childhood education and care industry is a growing, dynamic sector offering versatile opportunities to enter and expand your career in a number of stimulating and rewarding directions. Our dedicated early childhood Traineeship Program provides a vibrant and supportive environment where you will be encouraged to be proactive and creative while gaining access to valuable career growth and pathway opportunities.
More than a job, a truly rewarding career
Nothing beats the feeling of knowing that what you do each day is having a real impact on a child, not just in that moment – but for the rest of their life. At Only About Children, we celebrate the big roles our educators play in the lives of young children.
Working at Oac has been a great experience, I have the honour of working with some of the most amazing people who are not just my colleagues but are considered my family.
Careers articles
Careers
A great example of how diverse early childhood careers can be
The sky is truly the limit with Early Childhood Education qualifications.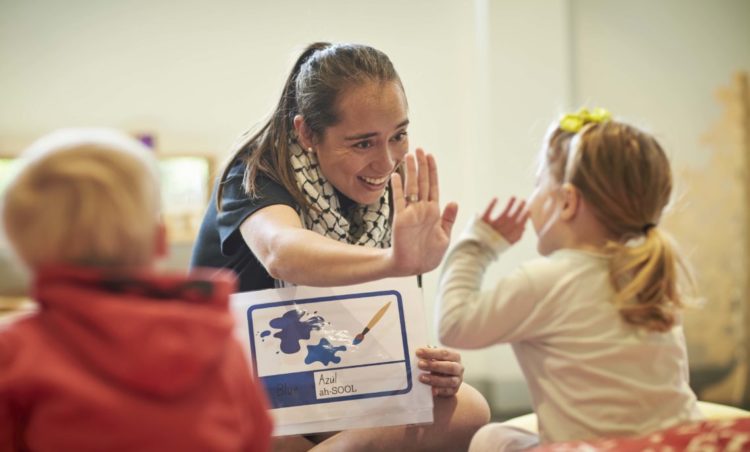 Careers
"I'm an Educator, not a babysitter."
One of the greatest insults for parents, teachers and early childhood educators is to suggest early learning is merely 'babysitting'.