Child Care & Preschool Granville
Explore our campus and learn how our programs and inclusions can give your child more!
Campus Overview
We take a holistic approach to childcare at Only About Children Granville. We provide high quality early learning, through innovative programs, with a focus on early years education, health and wellbeing. Through this integrated approach, we believe every child is given the best opportunity to reach their full potential. 
Our Granville and South Granville Campuses are combined in the one building with South Granville catering for nursery and toddler age (0-3 years) and Granville Campus for preschool age children (3-5 years). With onsite parking spots provided, families can enjoy a smooth drop off and pick up every visit. We are located at 20-22 Ostend Street Granville, a five-minute drive from the gorgeous Auburn Botanic Gardens. A short walk will take you to Ray Marshall Reserve, a great place for local walks, with sports fields available. We are conveniently located near public transport with bus stops nearby that connect to the wider area in both directions. We have numerous local public and Catholic schools close by. 
Our age-based indoor spaces are carefully designed to encourage growth and learning amongst children, with a focus on safety and natural elements. Our South Granville Campus is a multi-level building with a nursery room and two toddler rooms. Granville Campus is a single-story building with two preschool rooms. With two dedicated outdoor play areas, and five indoor play areas, children have ample space to explore, create and lead their own play. Our outdoor spaces include a fun bike track, a worm farm, vegetable pots and a slide. All are covered with shade cloth. 
We enjoy connecting with our local community through planned excursions and community activities that build on the children's interests and learning. At our Granville childcare centre these include regular trips to the local grocery store, bakery, butcher and nursing home. Our children love to host regular visits from our local fire brigade, police, dentist, optometrist, road and traffic experts, mathematics tutors and local school students. 
As part of their enrolment at Only About Children childcare Granville, children have access to our Health Program, with specialist screening and support in Occupational Therapy, Speech Pathology, Vision and Nutrition. Our dietitian-designed seasonal menus are prepared daily by our Cooks, from breakfast through to evening snack so your child is well-nourished throughout their day, every day. 
With a team of qualified and passionate Educators, your child will find an early learning environment in Granville where they feel safe, nurtured, stimulated and happy. Our educational curriculum – Oac Grow – gives nursery and preschool children the best opportunity to develop their growing minds, with programs ranging from literacy and numeracy to exploration, technology, creative expression and sustainability. Each day your child will participate in our fun, inclusive programs ranging from our enriching Music Program, to 'Book of the Month' and our 'Spanish Language Appreciation' and 'Active' programs. 
With an innovative play-based curriculum we stand out by delivering intentional teaching in dynamic small group learning environments where children's successes, skills and challenges are monitored on an ongoing basis. 
Interested in learning more? The best place to start is with a tour or call us today on 138 622.
20-22 Ostend Street, Granville NSW 2142
Meet our Campus Director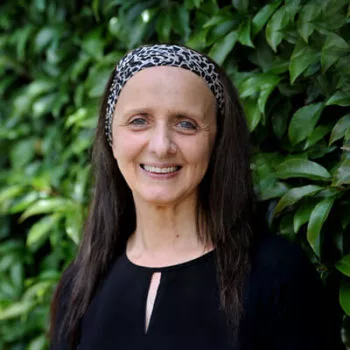 Julie Younan
Campus Director
What our families are saying
My two sons and I love Granville Campus. The team are so attentive, loving, passionate and fun. My 4 year old frequently surprises me with new things he's learned at 'school'.
Take a look around - view our campus gallery
Book a campus tour today
Explore our campus, meet our educators and learn more about our state of the art curriculum
Book a campus tour today
Explore our campus, meet our educators and learn more about our state of the art curriculum