More than a job, a rewarding career! Now Hiring Early Childhood Teachers.
At Only About Children, our unique approach to early years learning goes beyond education to encompass the health and wellbeing of every child in our care. We call this The OAC Way. We operate over 80 campuses across Sydney, Melbourne and Brisbane and provide high-quality early years education and care to over 8,000 families.
At Only About Children, an Early Childhood Teacher (ECT) role will see you inspiring the programs across our nursery, toddler and preschool/kindergarten rooms while ensuring a safe and stimulating learning environment.
The Role Of An Early Childhood Teacher
Your responsibilities and duties will include, but not be limited to:
Implementing a play-based approach to learning in line with our unique Grow Curriculum.
Planning and delivering education programs with a focus on early literacy, numeracy, and social skills to prepare children for formal schooling.
Forming meaningful partnerships with families to reach the best outcomes for each individual child.
Facilitating a collaborative work environment focusing on a one team approach by supporting educators.
Qualifications: Early childhood teachers hold a Bachelor of Education (Early Childhood) or equivalent university degree. This qualification involves higher education and in-depth training.
The key difference between an Early Childhood Educator and Early Childhood Teacher lies in the qualifications and the educational focus. Early Childhood Educators have more practical, care-oriented roles, while Early Childhood Teachers have higher education and a focus on curriculum development and instruction. Both play important roles in the development and well-being of young children, but their responsibilities and training levels differ.
Benefits Of Being An Early Childhood Teacher With Us
At Only About Children, You Are Worth More! Whether that be more pay, more benefits, more development, more wellbeing and more recognition. Benefits include, but are not limited to:
Sector leading above Award pay with annual reviews.
50% discount for employee childcare fees.
Additional 5 days Professional Development Leave for ECTs.
Two "Wellbeing Days" and options to purchase up to 2 weeks additional annual leave.
Retail Discount Program including discounted online and instore vouchers and over 500 cashback offers.
Flexible working arrangements.
Commitment to leadership and development programs.
Financial study support for all levels of qualifications including 5 days paid study leave.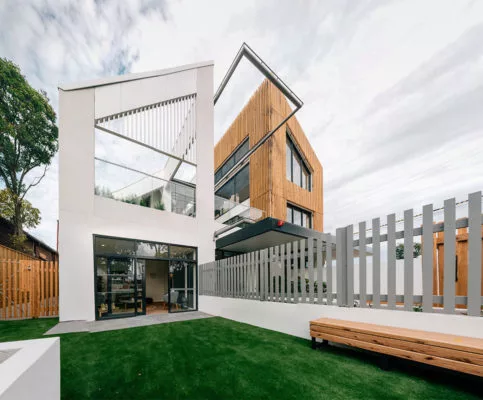 Where Our Campuses Are Located
Only About Children proudly operate over 80 campuses across Sydney, Melbourne and Brisbane. This breadth gives us the opportunity to provide high-quality early years education and childcare to over 8,000 families and employs over 2,000 people, whose skills, experience and passion help us to deliver on our mission to empower every child to reach their full potential.
We have a variety of full time, part time and casual Early Childhood Teacher opportunities across our campuses.
Discover Our Inspiring School Readiness Programs
Only About Children had provided me with the opportunity to progress from a traineeship to Diploma and eventually completing my degree in Early Childhood Teaching. The organisation as a whole is very supportive of professional development, providing employees with an abundance of training and resources.