Early Childhood Teacher Jobs at Only About Children
Only About Children has over a decade of experience in early years education and childcare.  It's our unique approach to childcare that gives an Early Childhood Teacher the platform they need to thrive. It's an holistic method that goes beyond education to encompass the health, development and total wellbeing of every child in our care.
What it's like to be an Early Childhood Teacher at Only About Children
An Early Childhood Teacher at Only About Children provides high quality education, development and care to the children whilst providing an exceptional customer experience and partnership experience with our families. These objectives make up our core and unique Only About Children offering to families called "The Oac Way".
An Early Childhood Teacher role at Only About Children will see you inspiring the programs in one of our Nursery, Toddler or Pre-school/ Kindergarten rooms while ensuring a safe and stimulating learning environment. Your responsibilities and duties will include, but will not be limited to:
Ensure the Only About Children Grow curriculum is being delivered at the highest standard.
Maintaining ongoing records of the children's development, program and daily information.
Facilitate a collaborative work environment focusing on a One Team approach by supporting educators.
Create inspiring and interesting learning environments.
Form meaningful partnerships with families to reach the best outcomes for each individual child.
Why Only About Children for Early Childhood Teacher jobs
At Only About Children we support the wellbeing of our people by empowering them to explore not only career growth but also life aspirations. When you join Only About Children you can be assured a supportive, collaborative, and open team environment, where we work with you to be the best teacher you can be. At Only About Children, we can provide you with:
Recognition for your performance, loyalty, and achievements
Employee Assistance Program
Reduced childcare fees
Additional day of leave (called Oac Time)
Established career path
Access to our Oac Evolve Program (for personal and professional development)
Access to ECA Learning Hub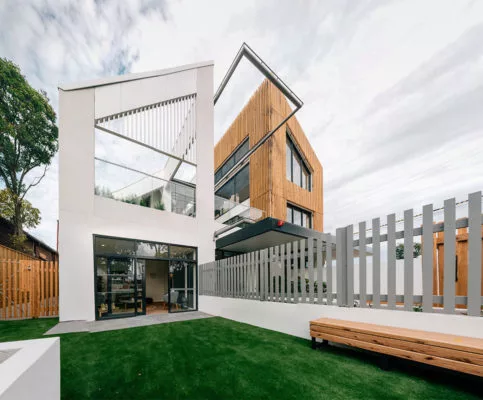 Where Only About Children are located
We proudly operate over 70 campuses across Sydney, Melbourne and Brisbane. This breadth gives us the opportunity to provide high-quality early years education and childcare to over 8,000 families and employs over 2,000 people, whose skills, experience and passion help us to deliver on our mission to empower every child to reach their full potential.
We have a variety of full time and casual Early Childhood Educator jobs available across our Sydney, Melbourne and Brisbane campuses.
You Are Worth More at Only About Children
Only About Children had provided me with the opportunity to progress from a traineeship to Diploma and eventually completing my degree in Early Childhood Teaching. The organisation as a whole is very supportive of professional development, providing employees with an abundance of training and resources.