Loose Parts Play
Empty boxes, rope, string and pieces of wood. Packaging over toys. Your child will almost inevitably play with these items! This is known as Loose Parts Play and, with support, can encourage learning, growth and development in young children.
What is Loose Parts Play?
Have you ever noticed that if you leave old junk around, whether it be empty boxes, rope, string or pieces of wood, your child will almost inevitably play with it? Or perhaps you have observed your child occupied with the package a toy came in while the toy itself remains untouched? These are all examples of Loose Parts Play. Jenny Kable shared her tips for encouraging Loose Parts Play at home. 
The 'Loose Parts Theory'
The 'Loose Parts Theory' has been around for generations. In fact, the term was first used by Simon Nicholson in 1971 to describe the fundamental materials that can be manipulated and used by children in their play environment.
Loose Parts open the door to children's self-directed creative and imaginative play. These humble materials, when combined with time, space and the support of an interested parent or carer can have many benefits for a child's learning, growth and development.
Why is Loose Parts Play important?
Loose parts play provides children of all ages and stages with an enabling environment full of interesting objects that support curiosity, creativity, imagination and invention. 
With no prescribed method of play, children can assign their own purpose and meaning to the objects they are playing with allowing them to explore, create and imagine in all the senses of those words.  
Loose Parts Play benefits
Playing with loose parts can build on children's learning through: 
Increasing physical activity 

Enhancing cognitive skills 

Increasing focus and engagement 

Boosting natural curiosity 

Inviting conversation and collaboration 

Developing higher levels of critical thinking and problem solving. 
Examples of Loose Parts Play materials
Home is the perfect environment for you to introduce loose parts to your children. The only limitation is your imagination. Nearly any safe household object or garden item in your natural environment can act as loose parts materials and encourage and inspire Loose Parts Play.  As adults we often forget how an object can be used in play.
Loose parts play materials include:
Rope, bedroom sheets and laundry baskets are wonderful tools for building forts and cubby houses indoors during the wet and colder months 

Colanders, frying pans and metal bowls make great musical instruments 

Leaves, petals, dried flowers, feathers, shells and paper are natural resources to make a collage masterpiece. 

Fabrics such as ribbons, scarfs and laces an be used to decorate a plant.
Loose Parts Play ideas
With loose parts play the possibilities are endless!  The key thing to remember is that materials must have no pre-set rules allowing children the opportunity to create their own play adventure. Their loose parts can be collected, stacked, moved, shared, glued, painted, taken apart, lined up and any other type of play you can think of!
Read more great articles from Jenny Kable:
Only About Children can help your child to grow, make friends and explore the world.
Only About Children can help your child to grow, make friends and explore the world.
Related Reads
A Journey of Dedication: Nada's 28 Years at Only About Children Berwick Campus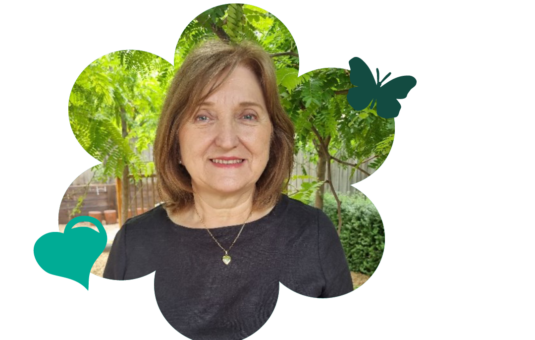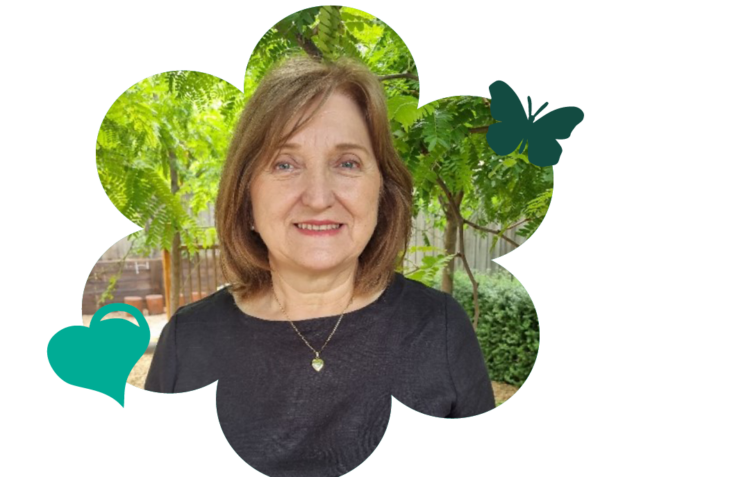 Careers
After 28 years at OAC Berwick, Nada's journey reflects her passion and dedication in early childhood education. As a Serbian refugee, her story highlights resilience and commitment, shaping the foundation of her enduring legacy.
Language First, Then Literacy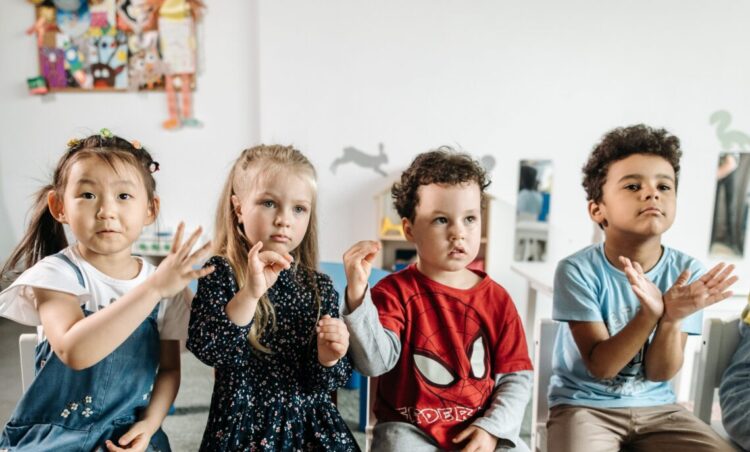 Discover & learn
When preparing children for school, it's common to focus on literacy skills like reading and writing. However, there are other crucial skills essential for success in the classroom. This article highlights the importance of developing language understanding, clear speech, and social communication skills before diving into literacy and the age-specific milestones for these vital skills.
Food For Thought: Anna Learmonth's Interview With CEO Magazine
Careers
We are honored to have CEO Magazine showcase our CEO and our mission in early childhood education and care. The article underscores the profound impact that OAC, under the leadership of Anna Learmonth, is making in the world of early childhood education and childcare.