The Key To Stress-Free Family Mealtimes
Are you fed up battling with your child at mealtimes? Frustrated about spending hours in the kitchen only to have your child turn their nose up at your meals? Confused about the best way to encourage your child to eat? It's time to learn about The Golden Rules of Feeding.
Introducing The Golden Rules For Peaceful Mealtimes
The Golden Rules are a science-based approach to mealtimes, inspired by the work of American Dietitian and Psychotherapist Ellyn Satter, renowned for her Division of Responsibility in Feeding. This method is considered the gold standard for child nutrition.
To alleviate the stress at mealtimes, it's essential to clarify who holds the reins when it comes to meal decisions, be it the parent or the child. Here are the fundamental principles:
Parents Decide:
Parents determine the menu for meals and snacks. Rather than catering to your child's preferences, prepare one meal for the entire family to discourage selective eating. Ensure you include at least one 'safe' food you know your child enjoys. Ditch the old "no dessert until you finish everything" adage; dessert should be an option regardless of what your child eats from their plate, as using food as a reward can lead to an unhealthy relationship with food.
Parents Set the Mealtime Schedule: Creating a reliable mealtime routine is reassuring for your child; knowing when to expect the next meal prevents overeating.
Parents Choose Where Food is Offered: Present food at the dinner table, where your child is seated correctly, rather than in their bedroom or while playing outside. The table is an ideal place for practicing mindful eating, listening to hunger and fullness cues, away from distractions. Additionally, family meals offer numerous benefits for children.
Children Decide:
Children decide whether they will eat. Even if your child opts not to eat, encourage them to join the family at the dinner table. Avoid pressuring them to eat when they choose not to, as they often respond by eating less or avoiding the foods they're encouraged to consume.
Children Choose How Much They Eat: Your child is in charge of determining how much food they want to consume. Avoid commenting on their or anyone else's food intake; the dinner table should be a judgment-free zone.
Essentially, you provide the occasion for them to eat a healthy and pleasant meal. The offer is theirs to accept, or decline. There should be no further discussion; the roles are clear – kids know what is expected of them and parents do too.
FAQs:
How do I get my stubborn child to eat dinner? The Golden Rules encourage parents to offer a balanced meal without catering to a child's preferences. If your child refuses dinner, stick to the routine and include a 'safe' food they like on their plate.
Why is my child refusing dinner? It's common for children to assert their independence during mealtimes. Refusing dinner is part of this phase, and it's essential to respect their autonomy.
Is it OK to send a child to bed without dinner? The Golden Rules advise against this approach. Even if your child chooses not to eat, encourage them to join the family at the dinner table and offer a small bedtime snack if needed.
In essence, you provide the opportunity for them to enjoy a healthy and pleasant meal. The decision to accept or decline is entirely theirs. There should be no further debate; the roles are clear – kids know what is expected of them, and parents do too.
Practicing The Golden Rules at Different Ages:
For Babies: The Golden Rules are relevant for babies. At this age, you, as a parent, respond to your baby's cues, allowing them to choose how much they eat without pressure.
For Toddlers: As your baby enters toddlerhood, establish structured mealtimes. This is when you take on the role of deciding the "what," "when," and "where" of feeding.
For Older Children: It's never too late to introduce this approach. Start with mealtime schedules, letting your child know that the kitchen will be closed outside of designated eating times. Focus on reducing pressure at mealtimes, serving your chosen foods but including something you know your child will eat.
Examples of How This Approach Might Work:
Scenario 1:  Most nights my toddler refuses to eat when they come to the dinner table.
Solution:  Your child is within their right to choose not to eat. We understand you may worry your child will go to bed hungry, but consistency is key, so avoid caving to your child's pleas for an alternate meal. Remember to include a 'safe' food on their plate, something you know they will eat. Their hunger cues will prompt them to eat more at breakfast the next morning, or you may choose to schedule a suppertime snack. You can also offer a small snack before bed such as yoghurt or a piece of fruit. With time and persistence, they'll enjoy a full dinner.
Scenario 2: When I serve my child dinner, they will usually only eat the carbohydrate component.
Solution: Recall The Golden Rules. It is your responsibility to decide what foods are on your child's plate, where they eat and at what time. It is completely up to them to choose what they eat. So, if they choose only to eat the pasta or rice etc., that is fine. Make sure there are still veggies and a source of protein on the plate too. If they ask for more, give it to them. To increase variety, try offering a different carbohydrate food each night.
Scenario 3: My child asks for food outside of scheduled mealtimes.
Solution: You may find this happens when you first introduce a mealtime schedule, before your child becomes familiar with it. As difficult as it may be initially, adhering to your scheduled mealtimes will pay off in the long run. As long as you are offering regular, balanced meals and snacks your child's hunger cues will take care of the rest.
Bottom line
The Golden Rules are a simple approach to making mealtimes less stressful. They can take some time to master, so be patient and consistent because they really do work.
Enjoy more tips and tricks from our in-house Dietitians Anna and Alex – Best Breakfast Cereals For Kids.
Plus, for more great reading – Emotional Regulation In Children
Only About Children can help your child to grow, make friends and explore the world.
Only About Children can help your child to grow, make friends and explore the world.
Related Reads
A Journey of Dedication: Nada's 28 Years at Only About Children Berwick Campus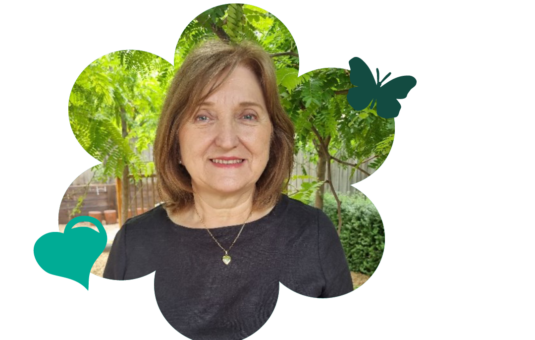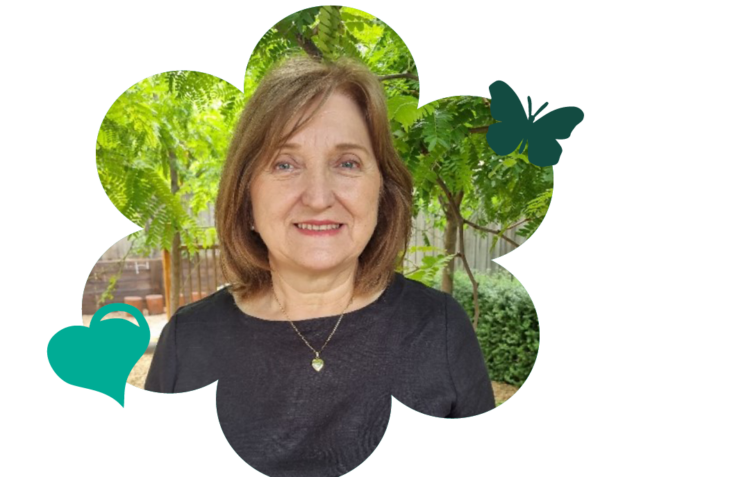 Careers
After 28 years at OAC Berwick, Nada's journey reflects her passion and dedication in early childhood education. As a Serbian refugee, her story highlights resilience and commitment, shaping the foundation of her enduring legacy.
Language First, Then Literacy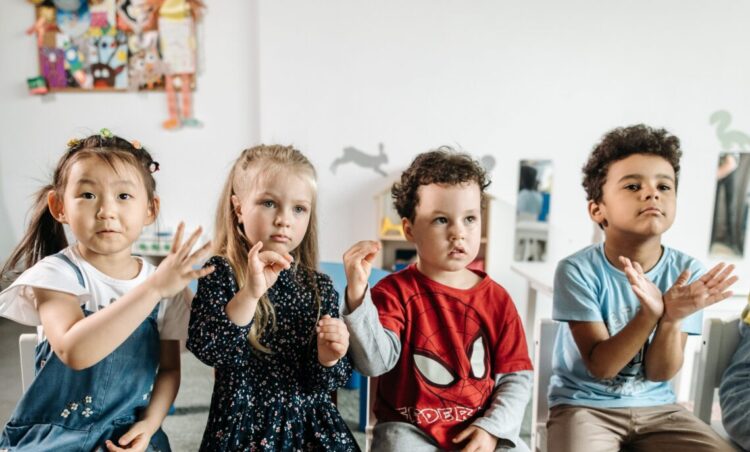 Discover & learn
When preparing children for school, it's common to focus on literacy skills like reading and writing. However, there are other crucial skills essential for success in the classroom. This article highlights the importance of developing language understanding, clear speech, and social communication skills before diving into literacy and the age-specific milestones for these vital skills.
Food For Thought: Anna Learmonth's Interview With CEO Magazine
Careers
We are honored to have CEO Magazine showcase our CEO and our mission in early childhood education and care. The article underscores the profound impact that OAC, under the leadership of Anna Learmonth, is making in the world of early childhood education and childcare.