Helping Our Children Conquer Their Anxiety
Dr Kaylene Henderson, Child Psychiatrist and Only About Children Parenting Expert provides advice on managing children with anxiety.
Written for Only About Children by Dr Kaylene Henderson, Child Psychiatrist and Parenting Expert
Many of us watch on as our little ones feel anxious at times, wishing we could magically make their anxiety disappear. Surely their lives would be easier, their days calmer and their moods happier if we could somehow rid them of anxiety?
Yet, we can't. Because anxiety is a universal human experience.
We ALL feel anxious sometimes.
And the reality is, we'd be in a bit of trouble if we didn't.
Anxiety is a feeling that's been cleverly hardwired into us to keep us safe. When we sense danger, our mind sharpens to focus solely on the situation at hand and our body helpfully spurs into action. We start breathing more rapidly so that we can take in more oxygen. Our heart beats more quickly so that it can deliver this oxygen to our muscles, readying us to flee or to engage in battle. Our incredible bodies work in this way to ensure our survival. And we wouldn't want it any other way.
So if anxiety is so helpful, why is it considered a problem? And why do so many people struggle with it, including our young children?
There's a helpful analogy that's often used, that likens anxiety to a smoke alarm.
You see, when there's a fire present, a smoke alarm sounds and we fly into action, ready to combat the blaze or to escape; But for many children, this alarm can become a little too sensitive. It can start to sound when it needn't. When this happens, our little ones will feel anxious in situations in which there's nothing to fear.
Because they incorrectly sense danger, our children may start to avoid activities that they should otherwise be enjoying – like heading to kindy, joining in at play dates or sharing stories with their classmates during show and tell. They can also spend a lot of time worrying, asking a seemingly never-ending stream of questions that begin with the words, 'What if…'. Understandably, the sound of repeated false alarms can be both stressful and exhausting for our little ones.
Over time, a troubling shift can occur. Rather than feeling in control of their anxiety, our children can start to feel like their anxiety is in control of them. And let's face it, it's hard to feel confident or brave when you're not in control.
The good news is, there is SO much we can do to help our children learn about anxiety and how to regain control of it.
As a Child Psychiatrist, here's where I suggest you start:
Teach your child that anxiety is a normal, safe and often helpful feeling
Normalise anxiety – tell stories of times that you've felt anxious and of how brave you've felt when you've faced your fears
Picture books are wonderful tools for teaching children about anxiety. They teach children that they're not alone in their experience and can provide both practical guidance and reassurance in a non-threatening way. Your local library is a great place to start your search
Encourage your child to slow their breathing down when they're feeling anxious. It sounds so simple, yet your child will quickly get back to feeling better once they've learned to do this
Teach your child that, just like the rest of their body, they're in charge of their thoughts and that these thoughts, in turn, influence how they feel. In order to feel better, children need to make sure that what they're telling themselves is both helpful and accurate. (While this new habit can take a little while to master, it's worth persisting!)
As your child learns more about anxiety and how to manage it, they will steadily gain a sense of mastery and control.
And that's when the magic happens. To truly make our children's lives easier, their days calmer and their moods happier, we don't need to make their anxiety disappear.
We just need to help them master it. And you are perfectly placed to help them do just that.
Dr Kaylene Henderson is a highly trained, Infant, Child and Adolescent Psychiatrist, one of Australia's leading parenting experts and a grateful mother of three. She is also a trusted professional development provider for the early childhood education sector and a sought after media contributor and conference speaker. 
In her warm and relatable style, Kaylene shares practical, research based advice with parents and professionals alike in the hope that together, we can bring out the best in the children for whom we all care.
For more great reading:
Only About Children can help your child to grow, make friends and explore the world.
Only About Children can help your child to grow, make friends and explore the world.
Related Reads
A Journey of Dedication: Nada's 28 Years at Only About Children Berwick Campus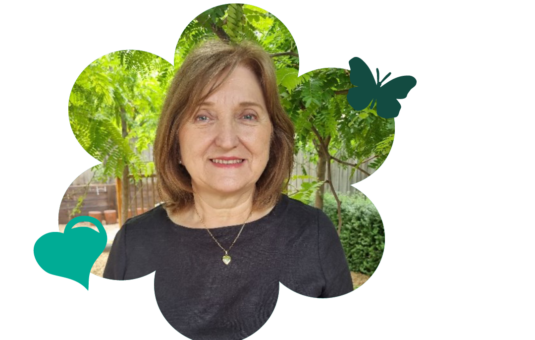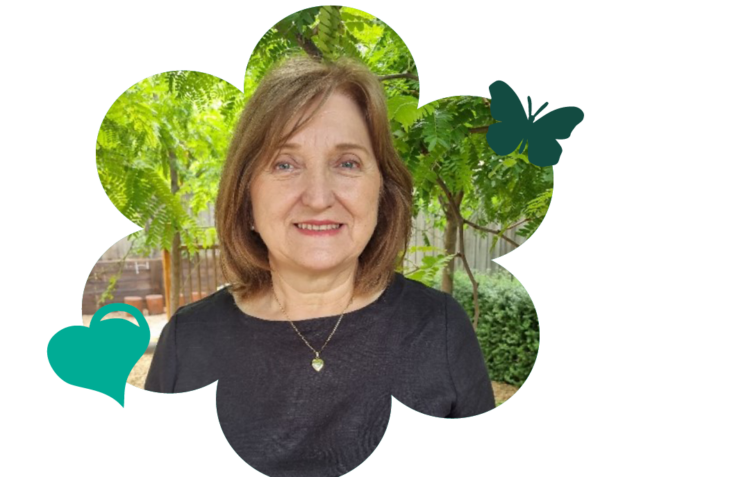 Careers
After 28 years at OAC Berwick, Nada's journey reflects her passion and dedication in early childhood education. As a Serbian refugee, her story highlights resilience and commitment, shaping the foundation of her enduring legacy.
Language First, Then Literacy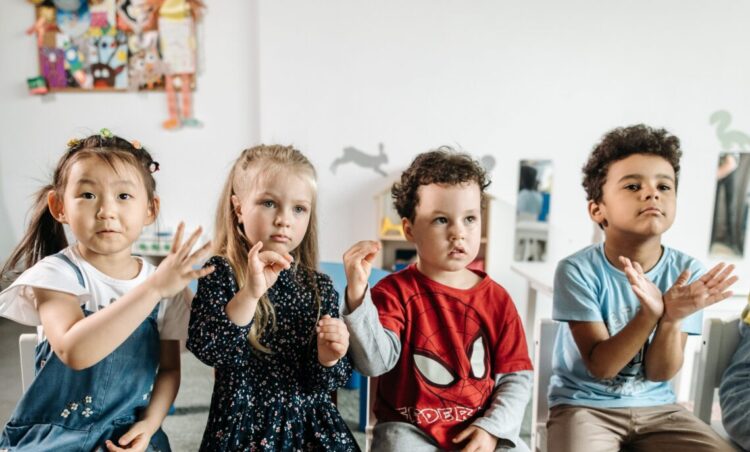 Discover & learn
When preparing children for school, it's common to focus on literacy skills like reading and writing. However, there are other crucial skills essential for success in the classroom. This article highlights the importance of developing language understanding, clear speech, and social communication skills before diving into literacy and the age-specific milestones for these vital skills.
Food For Thought: Anna Learmonth's Interview With CEO Magazine
Careers
We are honored to have CEO Magazine showcase our CEO and our mission in early childhood education and care. The article underscores the profound impact that OAC, under the leadership of Anna Learmonth, is making in the world of early childhood education and childcare.