Your Baby's Skin – Sun Safety
Practising GP, mother of two and Instagram's popular doctor Preeya Alexander is a refreshing new voice in the parenting space. Dr Preeya Alexander demystifies sun safety and provides some practical advice for parents.
Written for Only About Children by Dr Preeya Alexander, GP, Parenting Expert and author of Eat Sleep Play Love 
Sun safety starts from birth. A baby's skin is thin, extremely sensitive and can burn easily. The more sun exposure during childhood, the greater the risk of skin cancer later in life. My husband removes skin cancers from people in all age groups (many younger than you might expect). We're both shocked by how few people know that sunburn before the age of 16 can significantly increase the risk of melanoma (a serious and potentially fatal skin cancer). You, dear reader, can actively reduce your child's risk of skin cancer in later life by protecting their skin now.
UVB harms the superficial layers of the skin and causes sunburn (red, sore and irritated skin).
Broad-spectrum sunscreen This will block the UVA and UVB (both play a role in skin cancers developing).
UVA damages the collagen fibres in this layer. Collagen is a key component in bones, skin, muscles and other body parts.
Under 6 months old.
Try to avoid exposing your young infant to the sun as much as possible. This means seeking shade and shelter, choosing clothing that covers the skin, and covering with hats and umbrellas (if needed). Use whatever tactic you need to avoid too much sun on your baby's skin. At this age, the skin is very delicate and can rapidly absorb chemicals present in sunscreens. Most guidelines recommend avoiding the widespread use of sunscreen in this age group if possible. Minimise sun exposure instead.
If it's not possible to avoid the sun, then using a suitable sunscreen safely is better than sunburn itself.
Over 6 months old.
You have options for your infant when it comes to sunscreen.
Sunscreen options
Physical
Sits on the surface of the skin and reflects UVA and UVB rays so they can't cause damage.
Most physical sunscreens contain zinc oxide or titanium oxide.
Can be thicker in texture and harder to rub into the skin.
Chemical
Ingredients in the sunscreen absorb the harmful UV rays rather than deflecting them.
Can be easier to use because they rub into the skin more easily.
Can be more likely to irritate sensitive skin.
Before you use any sunscreen on your child, you can follow these steps to do it as safely as possible: Place your chosen sunscreen on a small area of your child's skin before you lather it over the entire body – if irritation occurs, you can pick it up early.
On their inner forearm, place a small amount (the size of a 20-cent piece) of the sunscreen.
Leave it for 24 hours and monitor the area.
If there is no redness or irritation, you can give it a crack on their body and face.
To reduce the risk of irritation occurring, aim to use a sunscreen that is safe for infants and toddlers, or those with sensitive skin.
Always apply sunscreen at least 20 minutes before you head out to give it time to work.
Reapply every 2 hours – even if the bottle suggests 4 hours.
When your child is ready and engaged (from about 2 years old), let them get involved in applying sunscreen to encourage some independence. Supervise them heavily to ensure no bits of skin are missed. We get our 2-year-old involved so he can learn how to do it like his big sister (who is epic at this skill). We still supervise our 6-year-old while she does it.
Put on sunscreen with them – if they're applying sunscreen, role model the goodness and chuck some on yourself!
Melanoma isn't worth it, friends!
About the Author 
Dr Preeya Alexander is a practicing GP based in Melbourne. She specialises in preventative health, general medicine, mental health, paediatrics, women's medicine and sexual health.
As both a doctor and mum of two, Preeya is passionate about sharing accurate health information and empowering people to make informed decisions around their health. She uses her social media platform and blog to combat health misinformation and deconstruct complex medical topics to make them more digestible. She has built a loyal and engaged following and is the co-host of the popular cooking show, Good Chef Bad Chef.
She has recently authored Eat Sleep Play Love – A practical, non-judgmental and honest guide to the first two years of a child's life for a new generation of Australian parents.
Learn More
We're so much more than childcare. We're a place to grow (and learn and make friends and explore the world and become school-ready!). What sets us apart is our curriculum and inclusions, immersed throughout your child's day, every single day. Everything your child needs to thrive (including sunscreen) is included in the daily fee.
Only About Children can help your child to grow, make friends and explore the world.
Only About Children can help your child to grow, make friends and explore the world.
Related Reads
A Journey of Dedication: Nada's 28 Years at Only About Children Berwick Campus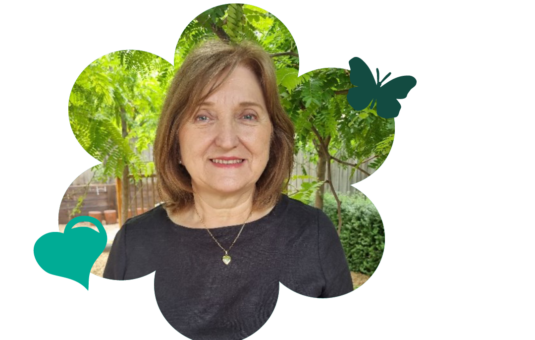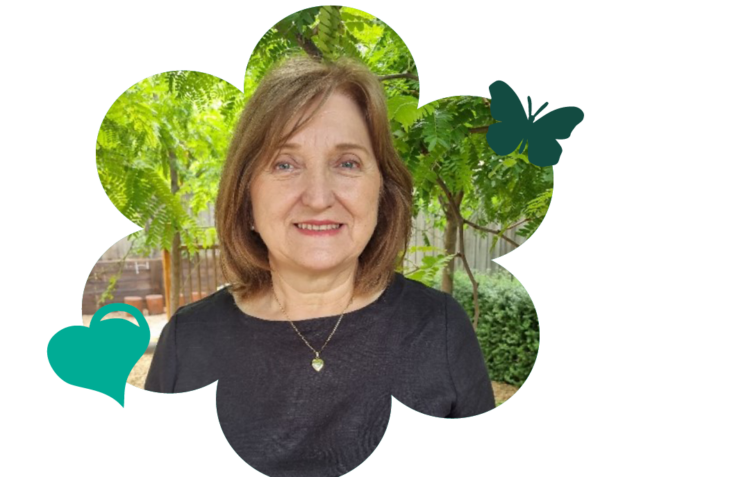 Careers
After 28 years at OAC Berwick, Nada's journey reflects her passion and dedication in early childhood education. As a Serbian refugee, her story highlights resilience and commitment, shaping the foundation of her enduring legacy.
Language First, Then Literacy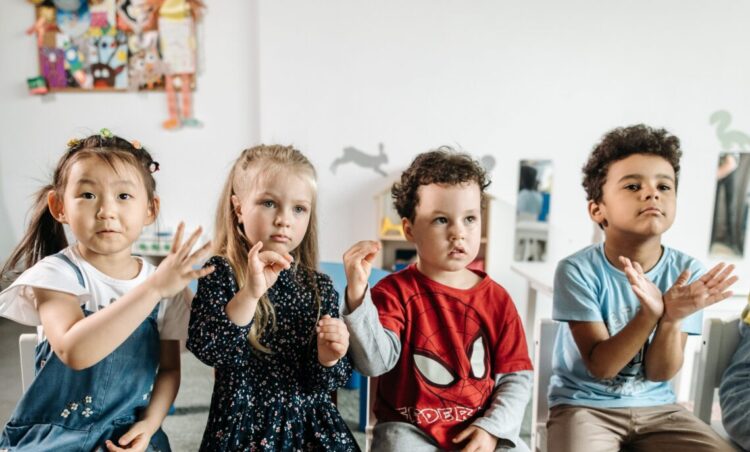 Discover & learn
When preparing children for school, it's common to focus on literacy skills like reading and writing. However, there are other crucial skills essential for success in the classroom. This article highlights the importance of developing language understanding, clear speech, and social communication skills before diving into literacy and the age-specific milestones for these vital skills.
Food For Thought: Anna Learmonth's Interview With CEO Magazine
Careers
We are honored to have CEO Magazine showcase our CEO and our mission in early childhood education and care. The article underscores the profound impact that OAC, under the leadership of Anna Learmonth, is making in the world of early childhood education and childcare.