Sparking The Imagination For Babies
Our in-house Children Services Curriculum Advisor, Jenny Kable, shares tips to develop your babies imagination.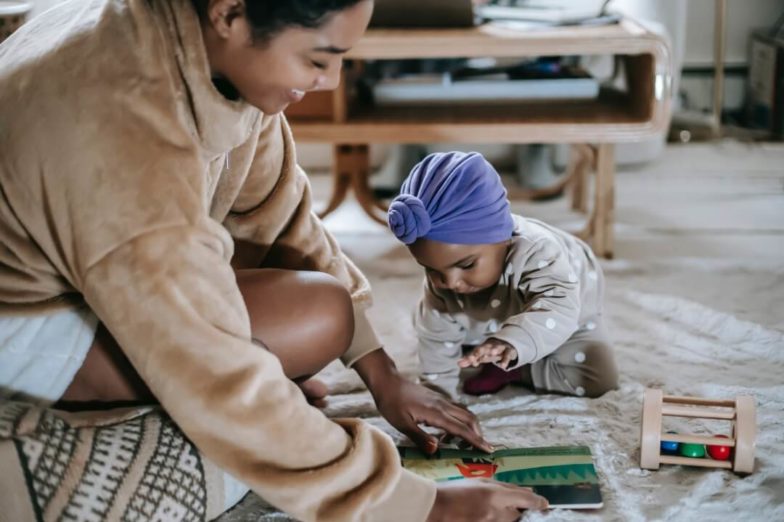 The first two years of a child's life are the foundations of their imagination and creativity.  Imaginative play is significant to every aspect of your child's normal development. Research has shown that the richer a child's imaginative play is, the richer his thinking is. Research has also shown that there is a connection between imaginative play in childhood and originality, spontaneity, rich vocabulary and greater flexibility in coping with new situations in adulthood.
As babies explore through play, their imaginations develop. And as their imaginations develop, they can experiment with new sounds, sights, objects and activities. They also learn to solve simple problems, and they start being able to understand their own and other people's feelings.
Here are some simple play ideas and creative activities to help grow your baby's imagination:
Play peekaboo with objects like scarves or tea towels.
Sit your baby in front of a mirror. Young babies can look at the mirror while lying on their sides or tummies.
Put toys, open books or different objects in front of your baby.
Look at photos of different people and places. Talk to your baby about what he sees.
Read book and share stories or sing nursery rhymes using actions together.
Make a treasure box for your baby, full of everyday items and natural objects for your baby to touch and feel.
Look outdoors for new and interesting natural objects. Let your baby explore them with her senses. She could feel the roughness of a seashell or taste a basil leaf.
Learn more about our holistic approach to learning with babies ages 6 weeks – 2 years at Only About Children.
Only About Children can help your child to grow, make friends and explore the world.
Only About Children can help your child to grow, make friends and explore the world.
Related Reads
Careers
Aimee shares her career growth at our Support Office
Our wonderful Talent Acquisition Partner Aimee Burrows shares her career journey at our Melbourne Support Office.
Discover & learn
2 Easy Ways To Support Mindfulness in Toddlers
Growing evidence suggests that teaching mindfulness to children can help with learning, decision making, emotional intelligence, self-confidence and connectedness to others. Here are 2 fun ways to teach your little ones mindfulness and help express their feelings.