Queensland Govt Free Kindy
If you're a parent in Queensland with a child going to Prep in 2025, you may be eligible for free Kindy through the Queensland Government's Free Kindy Program.
What is Free Kindy?
From 1 January 2024, the Queensland Government will be introducing Free Kindy for all Queensland families. This is 15 hours per week, 40 weeks per year for free for Queensland children attending a government-approved kindergarten program. Only About Children is participating in Free Kindy all our 7 campuses in Brisbane and surrounds.
Free Kindy is designed to ensure all children have a strong start in their education. To provide meaningful experiences and interactions that support children's early learning, wellbeing and development well and into the future.
Related reads
Language First, Then Literacy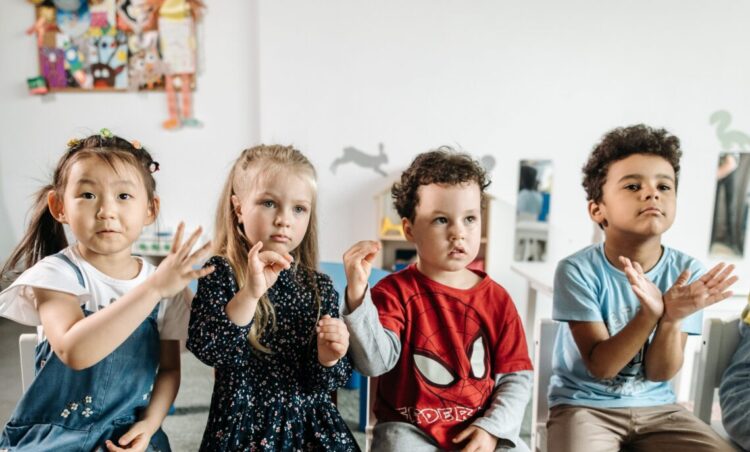 Discover & learn
When preparing children for school, it's common to focus on literacy skills like reading and writing. However, there are other crucial skills essential for success in the classroom. This article highlights the importance of developing language understanding, clear speech, and social communication skills before diving into literacy and the age-specific milestones for these vital skills.
Top Tips To Consider As You Prepare Your Child For 'Big' School
Discover & learn
Dr Kaylene Henderson, Child Psychiatrist and Only About Children Parenting Expert provides 8 top tips for parents to help their child have a smooth start to school.
How Can I Tell If My Child Is Ready For School?
Discover & learn
Choosing the right time to send your child to school is a significant decision, dependent on their unique needs and the family's circumstances. There's no definitive 'right' or 'wrong' choice, as each family is best suited to assess their child's readiness. Still, there are ways to make an informed decision.